What is SuperPass? / Benefits & Profits / Free Trials
Learn why SuperPass is the best choice for digital entertainment on the Web!
RealPlayer is now included in
FREE
RealTimes
!
RealTimes is the latest RealPlayer with integrated cloud services and much more.
Now it's very easy to store, share (privately or public) and watch videos on any device.
RealNetworks launched RealTimes on May 19, 2015.
Learn more & Download FREE RealTimes app
What is SuperPass?
RealNetworks SuperPass is probably the best online entertainment subscription service; offering access to premium Audio & Video content, Music Songs, Games, Movies, News, Security Software, and much more.
Listen, watch, and enjoy it all with the Web's best media player, the advanced RealPlayer 16 Plus (Gold). You will always have the latest version. The breakthrough RealPlayer 11 was the first media player to download online videos.
The subscription fee is only US$14.99/month for Windows & US$12.99 for Mac OS X.
Tip: You can Try SuperPass FREE for 14 days!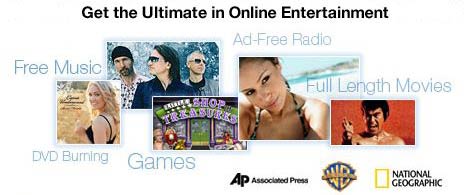 SuperPass Benefits & Profits
RealNetworks SUPERPASS Benefits & Profits


Get $90 Monthly Value for only $14.99 -

Save $75 every month!

What you get
Description
Value/mo
REALPLAYER 16 PLUS
(Gold version)
$3
MUSIC Songs
$10 Monthly Song Downloads from Rhapsody's® catalog of music; a huge music Library!
Note: Rhapsody's Music Store is available only to residents of the United States.
$10
FREE GAMES

Monthly Game download from GameHouse Games. It is yours to keep
Get virtual currency for Facebook games each month

$20
RADIO
RadioPass gives you 90+ Ad-Free Radio Stations + Thousands of Local & International Stations (including Sporting News Radio!)
$5
MOVIES
Full-length online movies (independent, documentary, international)
$12
Premium VIDEO Programs
Access to Premium Video Programs - News, Comedy, Reality TV


CBS Big Brother - Live feeds 24h/7d - uncensored, fully exposed videos!
On Set, On Edge behind-the-scenes camera feeds
Shows from The Discovery Channel, Animal Planet, and TCL
National Geographic
BBC World
..

$10
ONLINE BACKUP
+
PHOTO & VIDEO
2 GB Online Backup Storage Space + Photo/Video Sharing
$2
INTERNET SECURITY
Software
SuperPass includes PC & Online Security. This is a complete & always up-to-date Internet Security Software Package. Stay save online with:

Virus Protection & Removal(McAfee Virus Scan)
Spyware and AdWare Detection & Removal (McAfee)
Firewall (McAfee Personal Firewall Plus)
Internet Speed Test
Automatic Updates

(Retail value = $220)
$18
FREE MAGAZINE
One Year Subscription to Print Magazine of Choice
$10
TOTAL MONTHLY VALUE
$90
SuperPass for Windows (XP, Vista, 7)
with FREE RealPlayer 16 Plus (Gold)

FREE 14-day Trial of
Real SuperPass for Windows

with FREE RealPlayer 16 Plus for Windows download
SuperPass for Mac OS X
with FREE RealPlayer!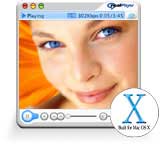 FREE 14-day Trial of
Real SuperPass for Mac

with FREE RealPlayer for Mac download
Note: Credit card is required but won't be charged during the free trial.
With SuperPass, you get it all:
Newest RealPlayer 16 Plus (= RealPlayer Gold)
You get access to Real's premium player. Enjoy downloading videos, advanced CD burning, expanded control features, and more.


Music Downloads
Look forward to a 10-song credit each month to claim in RealPlayer Music Store, with a huge selection of over 2,000,000 songs.
Music downloads available for US-based PC users.


Games
Download a great game each month, chosen especially for SuperPass members.
Master everything from puzzle/word games to action/adventure classics.
Each game is a full version, and it is yours to keep.


Premium Online Radio
Tune in to over 90 ad-free music stations and over 3,200 radio stations worldwide.


Advertising-Free Radio
100% ad-free radio with superior quality.
You have access to over 90 commercial free, DJ-free, and interruption free radio stations of different genres.


Sporting News Radio
Serious sports radio for the real sports fan. You'll get expert sports opinions and analysis from top newsmakers plus access to complete archives of all Sporting News Radio Shows.


ABC NEWS
Watch ABC NEWS whenever you want.


BBC News
Listen to BBC News whenever you want. World events as they happen.


The Weather Channel
Access to national, regional, and local weather.


iFilm
Enjoy a vast catalog of short films, previews, and wild, wacky video clips or watch music videos from old favorites or up-and-coming bands, all ad-free.


PhotoVideo
With PhotoVideo you can share, edit and manage all your photos and videos - even if you're offline. Upload all your photos and videos, then crop, fix red-eye, add captions, and invite your family and friends to view them online.


CBS Big Brother LIVE 24/7!
Every season, you can watch LIVE 24/7 uncut video feeds from the famous CBS Big Brother house. Quad CAM - Choose from 4 cameras or see them all at once.