Download RealPlayer for Mac OS X (RP 8 for Mac OS 8 or Mac OS 9)
Download FREE RealPlayer for Mac OS X with SuperPass
RealPlayer is now included in
FREE
RealTimes
!
RealTimes is the latest RealPlayer with integrated cloud services and much more.
Now it's very easy to store, share (privately or public) and watch videos on any device.
RealNetworks launched RealTimes on May 19, 2015.
Learn more & Download FREE RealTimes app
RealPlayer SP Plus for Mac OS X
FREE Download with SuperPass for Mac!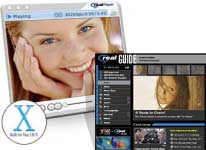 Editor's Pick
- 100% RISK-FREE Trial!
FREE

RealPlayer for Mac OS X
with SuperPass

FREE
RealPlayer Plus
with FREE 14-day SuperPass Trial
FREE RealPlayer Basic for Mac OS X, 8 & 9
FREE Download of the latest Basic RealPlayer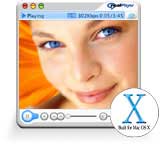 Download
RealPlayer Basic
100% FREE
RealPlayer with only basic features
Available versions: Mac OS X, Mac OS 8 and Mac OS 9
What means
100% RISK-FREE

SuperPass Trial?

You can download the latest

RealPlayer Plus SP

with a

FREE 14-day SuperPass trial

.

This

limited time offer

has the big advantage that you can

try

and

enjoy

the new premium RealPlayer Plus and all other SuperPass benefits!

Although a

credit card is required

, you will

NOT be charged

during your trial period and there's

NO obligation to buy

.
If you cancel, RealPlayer basic is yours to keep!
If you like SuperPass, simply don't cancel and you will start paying the $12.99/mo subscription fee after the 14-day trial.
RealPlayer for Mac
RealPlayer SP for Mac OS X version is similar to RealPlayer for Windows, playing RealAudio/RealVideo and supporting QuickTime media, AAC, MP3 and Windows Media.
Some features of RealPlayer for Mac OS X are:
Near DVD-Quality Video - Crisp, clean video quality of RealVideo® 10 with any Internet connection.
Graphic EQ - Take control of your music with a superb 10-EQ Band and optimize your sound exactly the way you like. Adjust your graphic equalizer for room size, input type and much more.
Easy, Familiar & Fun - The new RealPlayer behaves just like your other Mac applications, so searching and playing media is easy.
Theater Mode - Go straight to full-screen Theater Mode or size the video window inside RealPlayer.
QuickTime Playback - Use RealPlayer to listen and watch to all your QuickTime files. RealPlayer for Mac is all you need!
WebCore - RealPlayer SP for Mac OS X supports also web browsing via Apple's WebCore, now Safari and RealPlayer share the same cookies.
Safari-based browser - RealPlayer for Mac has an integrated Safari-based media browser.
Note: The latest RealPlayer for Mac works with Mac OS X; Mac OS 9 users need RealPlayer 8.